About Us
Traveltimes Treks is an owner operated travel and tour organization, based in Kathmandu, the bustling heart of Nepal. We are a group of international travel experts and guides who work since a decade with great passion and devotion in the Himalayas. Our organization is specialized in treks and tours and cross cultural school tours in Nepal. We offer a range of fantastic camping and teahouse treks and compose with pleasure tailor made programs to suit your personal needs. We here for organize cultural tours, safaris, adventure trips, helicopter sightseeing tours and treks, rafting trips and mountain bike tours.
Travelling in Nepal definitely broadens your mind and your vision. While trekking or touring through breathtaking nature, you not only discover the culture of the diverse ethnic groups who live in Nepal but you also encounter Buddhism and Hinduism, challenge, yourself and your travel partners. Our staff has a broad knowledge and intrinsic awareness of the Himalayan countries, and their expertise results in the ability to provide you the ultimate Traveltimes Treks experienceensuring maximum safety, pleasure and maintenance for all your needs!
If you are looking for an unforgettable trip in the Himalayas, we would be pleased to get introduced and become your travel partner!
MEET OUR TEAM
Name: Dawa Lama Tamang
Country: Nepal
Profile: Founder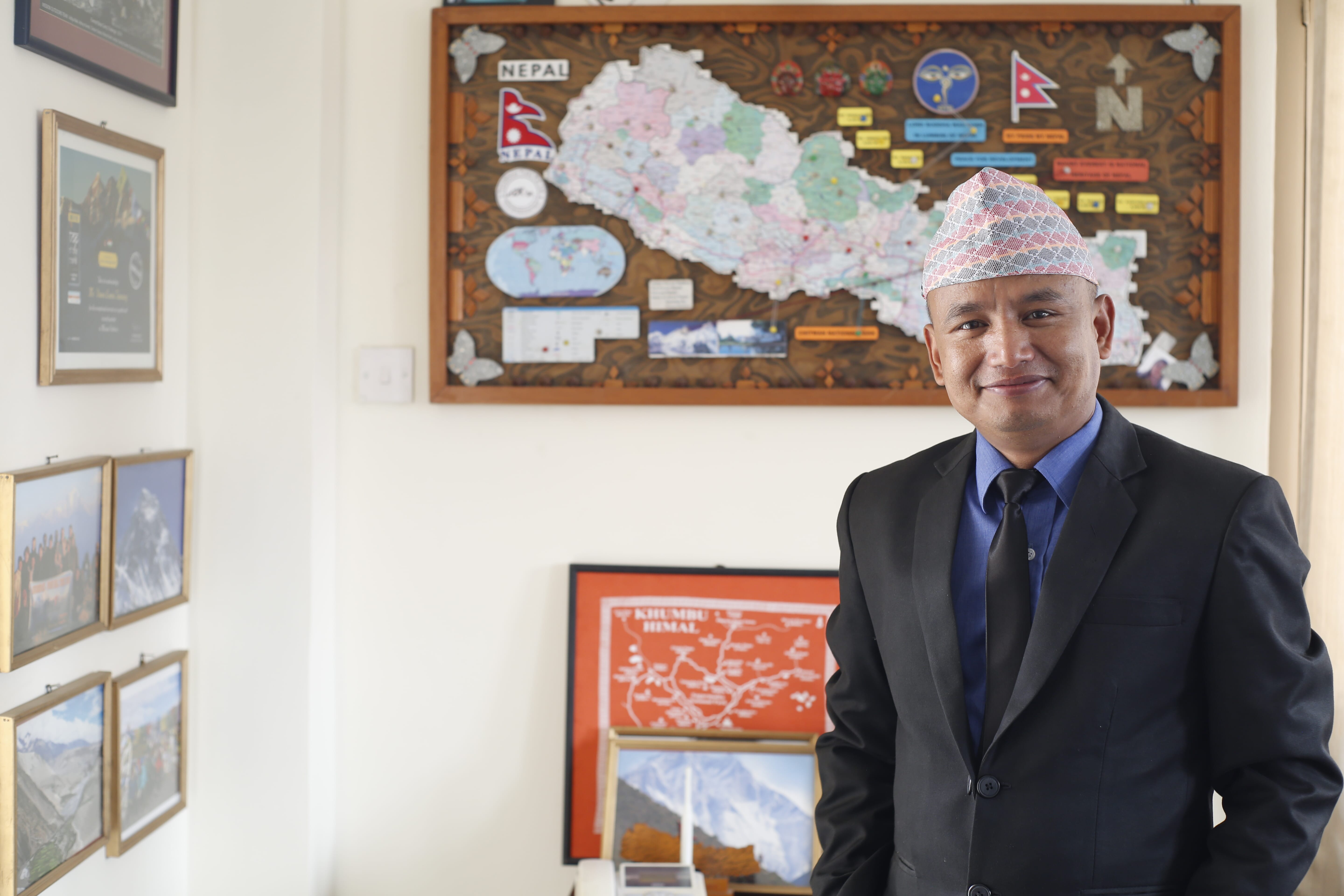 Mr. Dawa Lama Tamang is the founder of Traveltimes Treks. He started his career as an English teacher combined with jobs as mountain guide throughout all Nepal. After leading and organizing for a decade tours and treks for leading travelling companies of Nepal he is an experienced person in the field of adventure travel, mountaineering and management. Mr. Dawa Lama was born in the countryside of Nepal in a Buddhist family and he lives in Kathmandu. He travelled widely within Nepal and outside Nepal. Mr. Tamang is very dedicated to his teaching background and aims to organize with Traveltimes Treks cross cultural school tours for Nepali and foreign students.
Travelers say:

Everest Base Camp trek itself is great but our guide Dawa and his group made it more wonderful. He has very good knowledge of terrain, experience and as well as very good connection. We did 15 day long Everest Base Camp in winter and food and lodging he arranged was really good. Best thing I like about him, he became part of gang and the few catchy lined he used to say became part of our daily routines or i must say they are still part of our life. He is very lovely and jovial person. Many thanks to you Dawa you made this trip amazing and memorable. You will be my guide in my next trip!


Everest Base Camp proved to be a very special journey in my life; as you know the decision to go for this expedition was taken by me in mere one week's time and hence I was very very skeptical about everything...the group, the gang and the trip! But I must say Traveltimes Treks gave us such homely ambiance during those 14 days that It almost became a home for me! Dawa apart from being amazingly nice individuals, are so adventurous and approachable that he has left and unbelible impression in my mind. I am so thankful to Dawa, I still remember so vividly, that he accompanied me to Pokhalde peak again when the whole gang had almost come down from summit and I was the only one who was left far far behind! Never got a chance to thank you Dawa but I mean it when I say it was only a good side of you and nothing else! Keep it up! Thanks Traveltimes Treks for giving us best of life and a gift of dreaming high! I am sure I will try to find every possible opportunity to explore mountains with you!


I took part in the trek to Everest Base Camp in 2009. It was by far the best thing I've ever done. The scenery is breathtakingly beautiful and extremely impressive, despite some pretty high bridges! Dawa was our guide and I don't think we could have found anyone who knew more about the Himalayas. He was very informative and knew the names and stories of every landmark/peak/trail, and even where to find snow leopards. Altogether a trusty guide and a great guy. You won't regret it!
Helena Schindler Dite, UK
Childreach international challenge event - Everest base camp - July 2009

Quite possibly the trip of a lifetime! Everest Base Camp was a challenging yet amazing trip and it was made all the better by Dawa and his team. He looked after my fellow colleagues and myself and made sure it was an enjoyable trek. At no point did I feel uneasy about undertaking such a tough trek. Dawa is a friendly, experienced and passionate guide who has years of experience of trekking in the Nepalese mountain ranges. He was a pleasure to be around and as a result of his help in organizing one of the best trips of my life, I now count him as a close friend. I would thoroughly recommend Dawa and his team to anyone thinking of visiting Nepal and wanting to experience the beautiful scenery on offer!
Umesh Kumar, Sunbury-Thames, UK EBC Expedition


"I would highly recommend Traveltime Treks to anyone traveling to Nepal. I completed two treks with them and could not have been treated better. My traveling partner and I custom-tailored an itinerary that met our needs. As in most treks, there were changes due to unforeseen circumstances, but all were handled seamlessly by our guides. Dawa is experts in the trekking industry."
Jerry Galiley, USA


My trip to the Everest Base Camp and Kala Pattar peak in December 2010 was among the most memorable treks I have ever undertaken. The extraordinary beauty of the Nepal Himalaya was visible everywhere, thanks to an unbroken spell of brilliantly clear weather. The entire trek of 12 days was extremely well managed and led by Dawa Lama Tamang of Traveltimes Treks Pvt. Ltd. Their in-depth knowledge about the country side and the peaks that loomed all around together with the unfailing courtesy and service of the entire Traveltimes Treks team of support staff rounded off this trek in the most enjoyable way possible. For those looking for a professional, hassle-free trekking experience of the first order, I strongly recommended Traveltimes Treks Pvt. Ltd., Kathmandu, Nepal.

I always think of you and the wonderful trip whenever I hear about Nepal or see photos. I look forward to returning, hopefully with my daughters and possibly my wife. It's hard to say when I'll return, but it is constantly on my mind. Good luck with your company!
Name: Kalu Tamang
Country: Nepal
Profile: Trekking Guide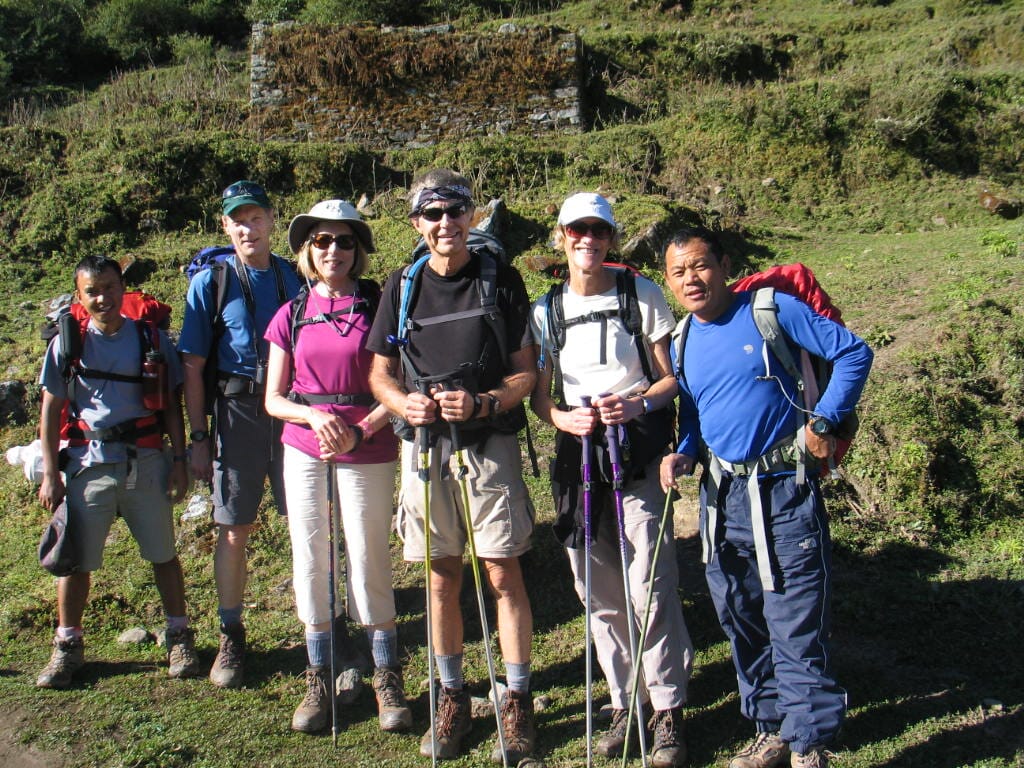 Our senior trekking guide Mr. Kalu Tamang started his career as porter in 1984. Soon after he got the opportunity to lead treks in all the trekking areas of Nepal. Mr. Tamang worked almost 26 years under the training of Peter Owens Asian Treks. In 1995 he visited for the first time the USA and since then he spends half of the year travelling in USA and half of the year trekking in Himalayas. Mr. Tamang leads with big enthusiasm camping and mountain bike expeditions all over Nepal and also guides his international friends and customers to India and Tibet.
Travelers say:
There are very few people I'd choose as Sirdar/Leader to lead a trek in the Himalayas of Nepal, and SuperKalu is at the top of the list! He's a great friend to have on a hike or trek, and I'd always trust his planning and leadership and good communications skills (and nice sense of humor) to make the trek come out well. Heck, we biked over Thorong La and down to Jomsom, Tatopaani, Beni and Pokhara with him! He's the MAN! Best wishes!!
Robert A.Pease, Engineer/ Trekker on about 7 treks with Kalu
Name: Khamsang Dong
Country: Nepal
Profile: Trekking Guide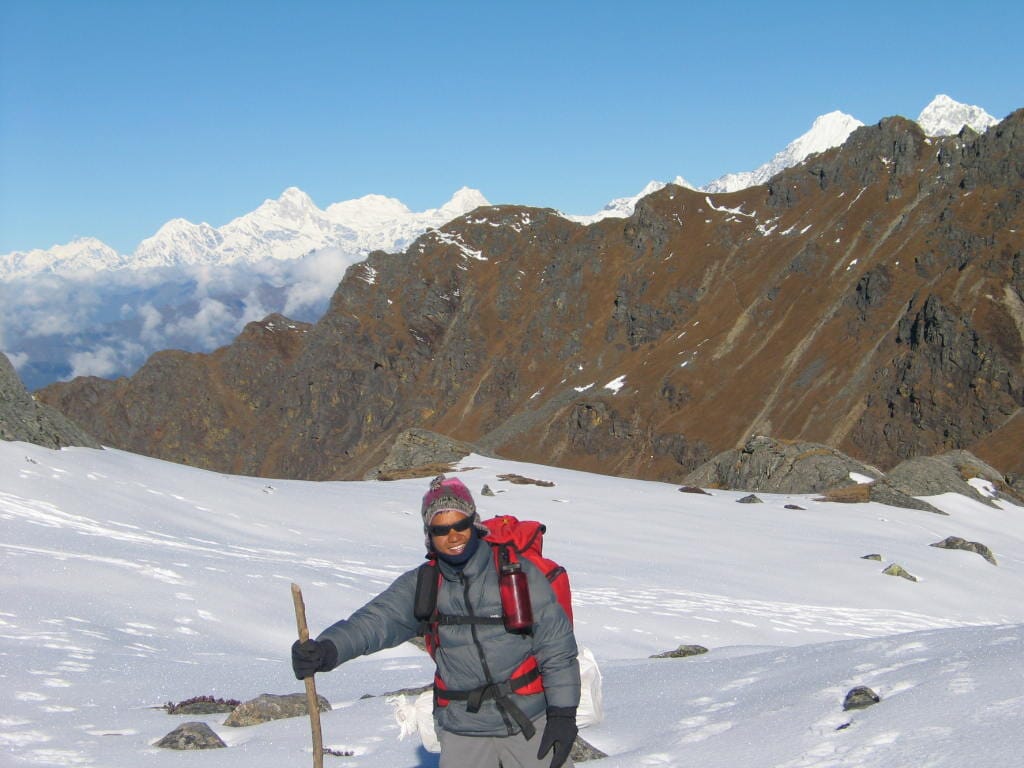 Mr. Dong worked a decade long as porter and assistant guide for Peter Owens Treks and Mountain Wave Trekking. Since 2010 he works with big enthusiasm as assistant guide for Traveltimes Treks and helps in our office with preparing travel documents and administration. In addition, he organizes the transfers to the airport, always with a great smile. Mr. Dong speaks good English,Hindi,Nepali and Tamang language.

Travelers say:
My friend and I trekked with Traveltimes to Annapurna Base Camp in 2010, and had an amazing time. Dawa provided a great guide, Khamsang, who was kind, considerate, strong as a horse, patient, helpful, friendly - he also had great suggestions for options on the trek, and was helpful in securing a place to sleep in a couple of stops due to overcrowding. We always felt very safe and looked after with Traveltimes. Dawa made arrangements for us to get to Pokkara, accommodations in Thamel, transfers to\from the airport in KTM as well as Pokkara - everything was perfect, which can sometimes be a big challenge in Nepal. We also used Traveltimes to go to Everest Base Camp, and then on to Gokyo Lakes which remains one my most favorite treks ever. Dowa was our guide on that trip, and he planned everything perfectly for a trip that will provide me with many wonderful memories for the rest of my life. He is very service oriented, communicates a lot with the clients, asks questions and will help you enjoy your time in Nepal. He is a good business owner and has been doing this for many years - not some fly-by-night company - of which there are many in Kathmandu. The next time we're in Nepal, we won't think about using any other company except Traveltimes.
Reputable, trustworthy company - experience of a life time!!
Dawa at travel times treks was brilliant from the beginning. He gave us lots of information and options. Eventually my partner and I chose to trek from Lukla to gokyo lakes. It was well chosen as we really wanted to seeEverest but also get away from the regular tour groups on the way to base camp. We met our guide Kamsang in Kathmandu. He was just lovely. And the the adventure began! It was a magical journey and one that we will always remember. Yes, it was physically challenging but khamsang was so patient and caring which really helped.We stayed in lovely rustic accomodation along the way with interesting and friendly hosts. Beware, it's not for the faint hearted as it is very basic and quite challenging but soooo worth it! We also hired a porter and had a lovely young strong man who was due to start university next year. There is no way we could have managed our own bags but I would have felt terrible if a really old person was carrying them like you saw with some of the big trekking companies who got the porters to carry about 4 bags at once! We would love to go back and do more trekking in the area and would choose travel time treks again without a doubt! It's great to get the personal touch. Thanks again team!!
Name: Raksha Raj Tamang (RD)
Country: Nepal
Profile: GHT Trekking & Climbing Guide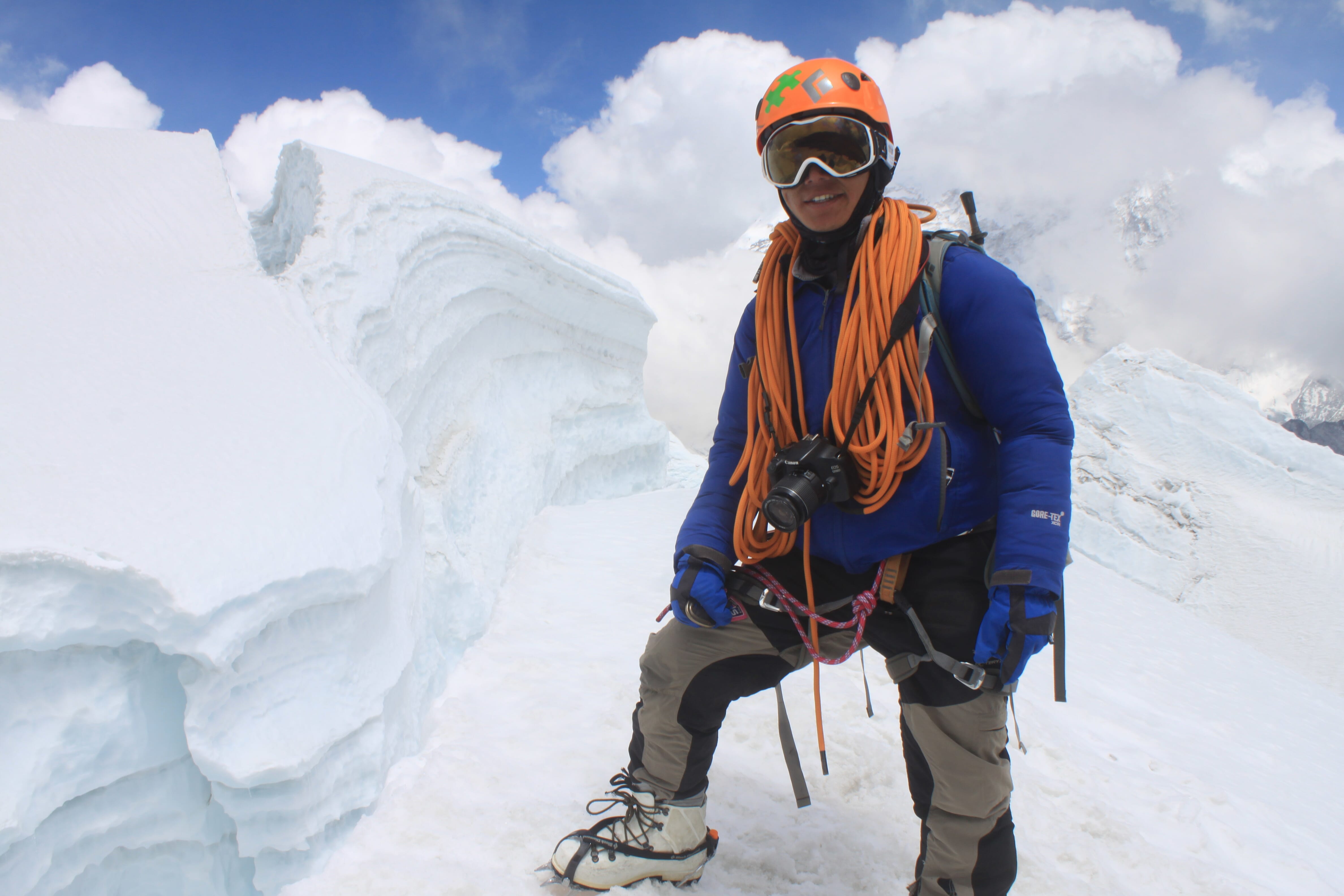 Our youngest guide, Mr.Raksha Raj Tamang, gained since 2010 a lot of experience in the field by working as porter and assistant guide in all trekking regions of Nepal. In love with both mountains and climbing and eager to learn and improve his skills, he followed several trainings and obtained diplomas in Introductory Rock Climbing, Mountain First Aid Course, Basic Navigation, High Mountain Rescue Training, Basic and Advanced Mountain Rescue Training, Avalanche Rescue Course 2019, 39th Basic Mountaineering Training and 28th Advance Mountaineering Training 2020. In 2018 he guided the Kanchenjunga to Rolwaling section of The Great Himalayan Trail crossing technical and high passes for 60 days. In 2019 he did lead peak climbs and high passes treks in Everest region. Blessed with a joyful nature and a helpful character and lot of energy and experience, we are happy that Raksha Raj (RD) is a respected member of our Traveltimes Treks team.
Travelers Says:

Review of: Everest High Passes Lodge Trek
Our guide RD Tamang was fantastic, he is well experienced in the Everest region and very tentative to our needs. When we felt sick near the basecamp, he advised an alternate route to go down first and then use a different (very quiet and nice) trail to reach Gokyo, which was critical for us to finish the trek.